Centralized texting for staffing and analytics. Let's consider your staffing issues by reviewing a customer comment: Nancy Stratman – Nursing Home Administrator, Cuyuna Regional Care Center →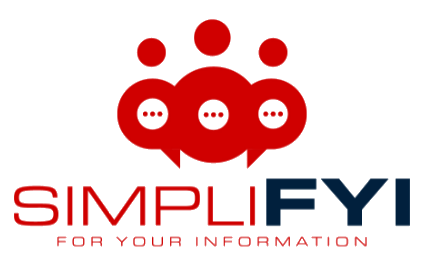 Staffing Services – recruiting volunteers or extra staff requires communications. Our application can target specific groups or individuals from your database. Contact anyone the way they prefer, but consider this today →→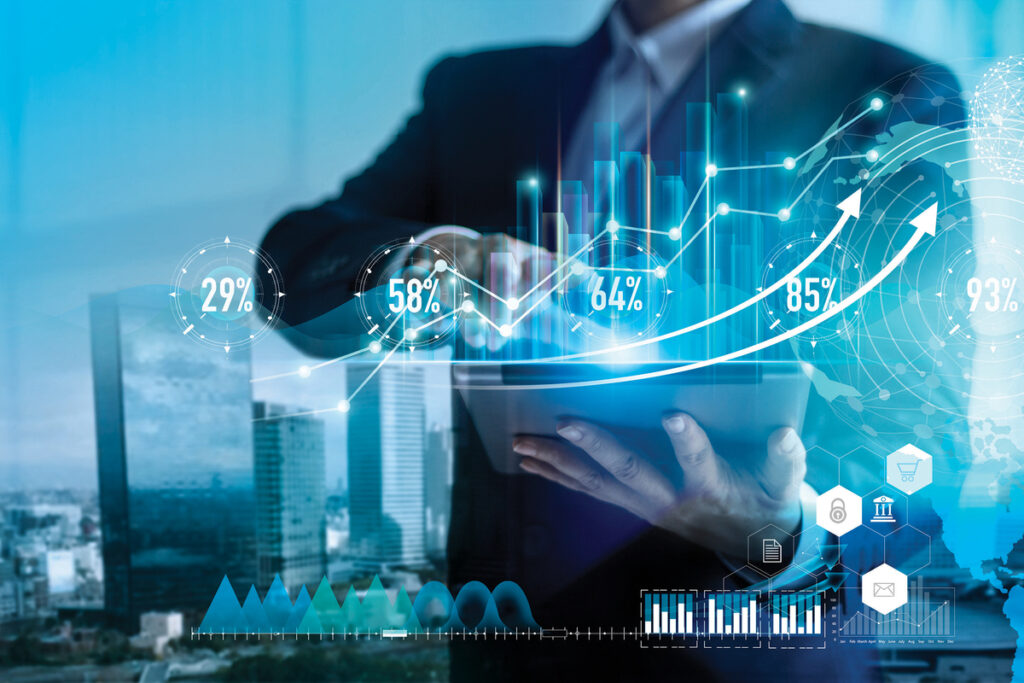 Medical centers, schools, distribution centers & others need to fill shifts at the last minute – SimpliFYI can help.
Centralized texting for staffing, promotions, and analytics
We help you contact qualified personnel. Staff are organized by skillset, & times available and are contacted quickly. Those contacted can respond and the message comes to our web-based message center. – SimpliFYI can help.
If your first request goes without all sports being filled you can expand the list by selecting an additional category. Again, SimpliFYI can help and you can try it for free – just press the button below & sign up.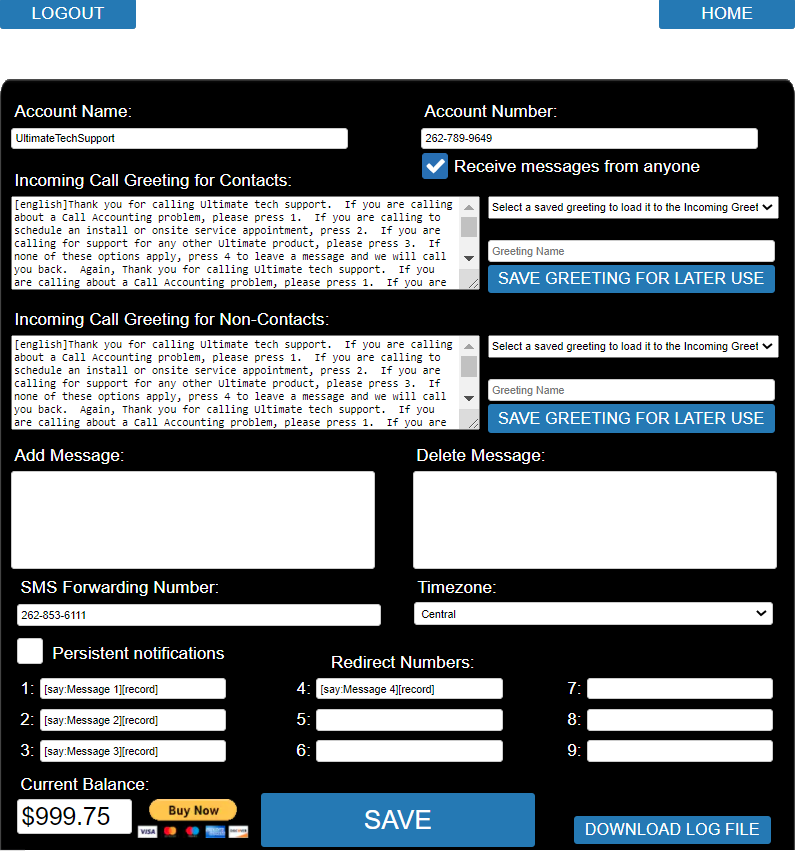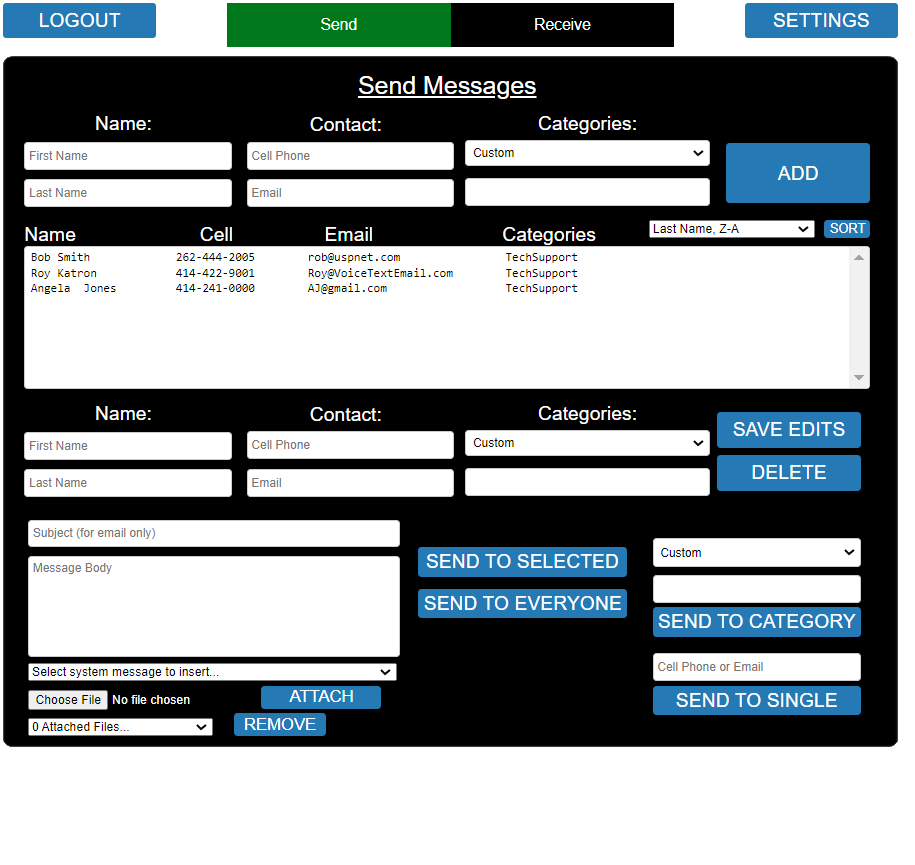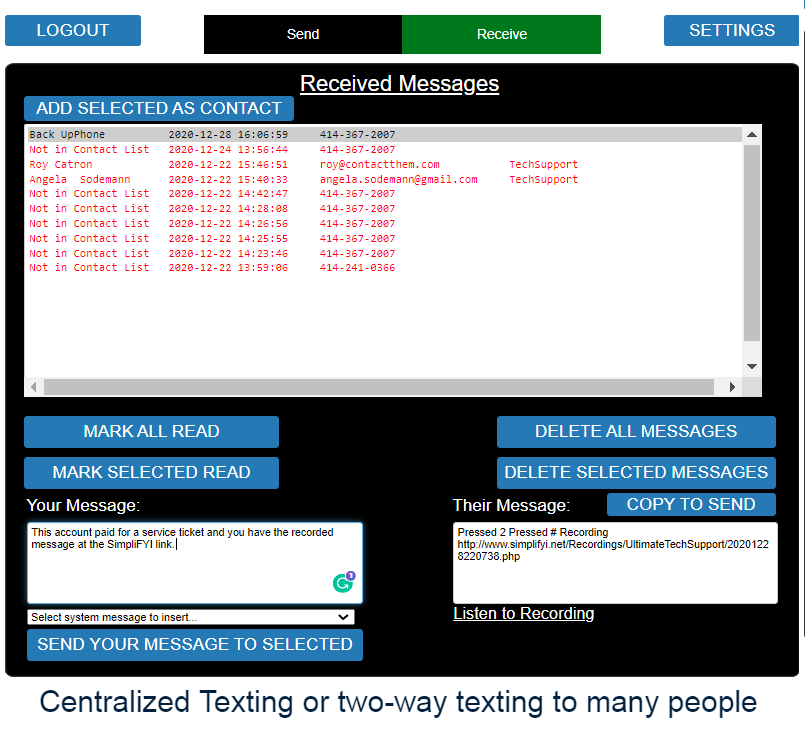 Now non-profits can recruit volunteers by service interest
As membership grows and service projects change you can target communications to member interests. For example, someone may be interested in building projects and not food distribution. When adding them to your database, you can have keywords like Saturday, building projects, southside. So, they would only get an email or text about a building project on a Saturday and the south side of town. Targeted messages recruit more people and reduce annoying communications. Easy surveys for customer service too.
SimpliFYI – Our communications box keeps things organized. Our web interface responses are real-time & time-stamped. Answers have an audio signal for any administrator. Any administrator can respond from the interface, and the response goes back to the cell phone as a text or to the sender's email address. This interface allows you to manage hundreds of communications with ease.
Let's consider the hospitality industry
Guest cell phones gain hotel services through Cellular InnService.
• Upon check-in guests receive a text with quick access numbers to Room Service, Front Desk, and housekeeping for example.
• Upon checkout the key number access is deleted and a survey link or discount thank you coupon link is provided.
• Trigger wake-up calls, update/inform residents, display room status, and more.
• Properties generate revenue through timely text and reminder services – we can integrate to your PMS (Property Management System)
• Staff can amend room status and work progress with Cellular InnService.
• Existing hotels can enhance communications without replacing or buying new telecom hardware.
• Growing resorts can expand to cloud communication services and link to current PMS systems.
• Small properties can operate without a phone system. A customized SimpliFYI for hotels we call it Cellular InnService